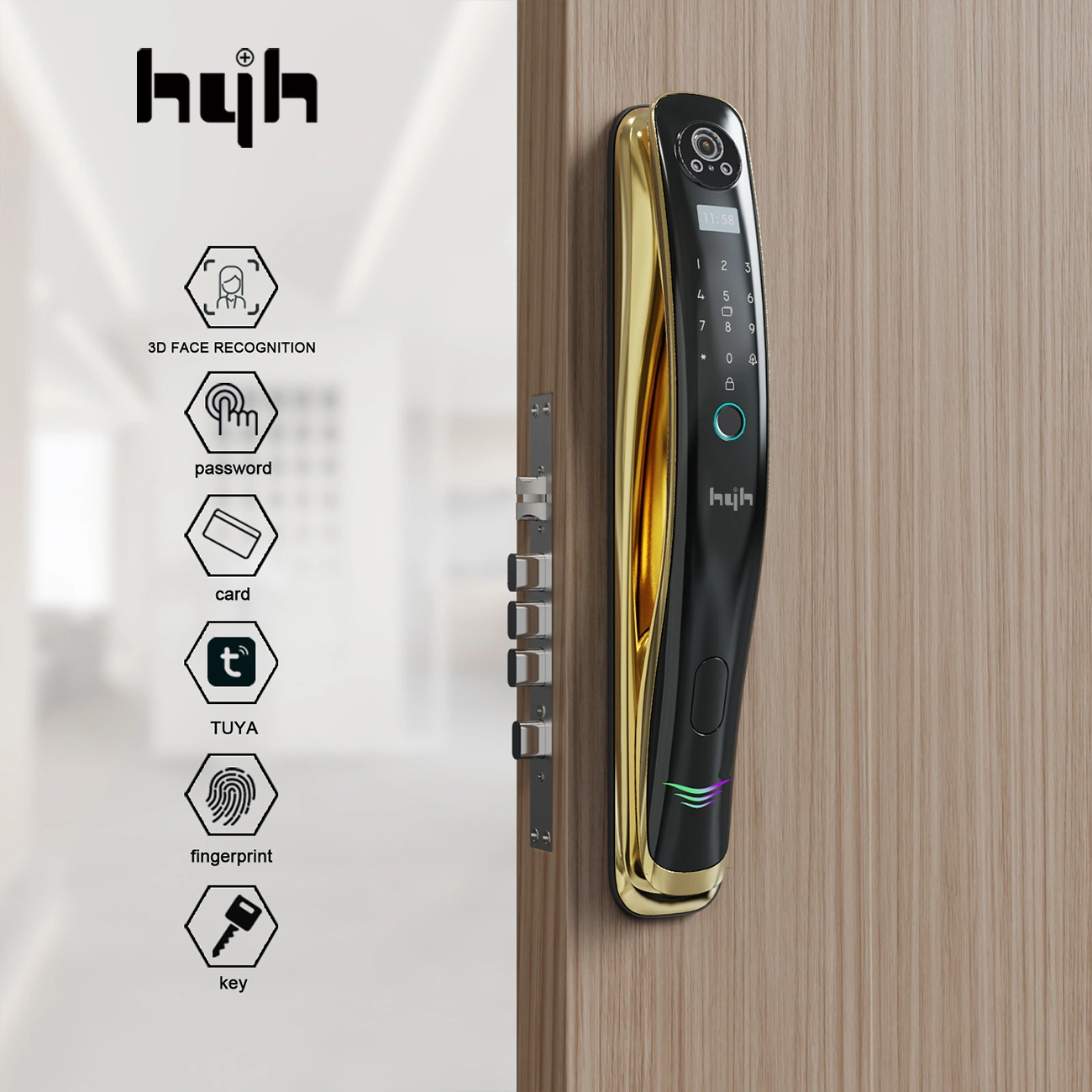 Embrace digital and convenient life with smart locks. 
Whether it's twenty yards down the road, or twenty days into your round-the-world trip, we've all been struck by that familiar pang of anxiety and sudden adrenaline surge. Something's wrong, but what is it? Did I turn off the gas? Did I leave the iron on? No—did I lock the front door? A smart lock lets users check an app and reassure themselves that the door is locked—and if it isn't, to lock it with a few quick taps.
There are more applications, however, that make smart locks a great option that enhances home security for many people. What is a smart door lock? It's a tool that allows users to control when and how their doors lock, who has access to their home and when, and to integrate their door lock into a smart-home system. And adding the best smart lock to your door means you'll never have to stand out in the cold digging through a bag for a house key again.
Smart locks provide a great convenience for those whose hands are often full when returning home, due to most of smart locks provide keyless entry, usually through a keypad, fingerprint, or remote fob. With a traditional lock on your door, there's no way of knowing who has a key to access your property, or when they may choose to use it. Smart locks allow you to secure your home and only grant access to certain individuals. You can even set access to certain days or between certain time frames to further limit entry to your home. 
While smart locks provide quite a few security benefits, one of the most useful features is the ability to control the lock from a mobile app. In addition to providing peace of mind by allowing residents to check from afar that the door is locked, this feature also permits users to unlock a door without sharing keys or keypad codes to let in a repairman, babysitter, or a kind neighbor who has picked up a package from the front step.
Some smart locks send automatic alerts however, so you get a push notification if someone unlocks your door when no one is supposed to be home. If you have a video feed inside or outside your door, like with a smart doorbell camera, you can investigate right from your phone.
When it comes to installing a smart lock, you can choose whether to convert your entire deadbolt into a smart lock, or simply replace the interior mechanism. In the case of the latter you get to keep your key for access from the outside, but also have the added bonus of being able to open your door using your phone. This does, however, mean that you're still vulnerable to key-loss or theft or lock picking, and your options for 'semi-conversions' are more limited.
With a full replacement, you can choose from a wide range of products and can have a keypad installed on the exterior of your door to grant friends and family access without the need for a fob or smartphone.