GUANGDONG HYH HARDWARE INDUSTRIAL CO., LTDAbout UsNo.1, Dongsan Rd, Xinlian Industrial Area, Lishui Town, Nanhai, Foshan, Guangdong, Chinahyh is set up in 1992, one of the pioneer in hardware business. 30 years of experience is not a halo, but a test of the original intention, and a prove of quality insistence that as we ever were. We firmly believe that never-ending innovation and 30 years of experience accumulation are the core of hyh now and in the future, as well as the elements of the everlasting brand. Let MADE IN CHINA become a proud Chinese evergreen manufacturing!GUANGDONG HYH HARDWARE INDUSTRIAL CO., LTDAbout UsNo.1, Dongsan Rd, Xinlian Industrial Area, Lishui Town, Nanhai, Foshan, Guangdong, Chinahyh is set up in 1992, one of the pioneer in hardware business. 30 years of experience is not a halo, but a test of the original intention, and a prove of quality insistence that as we ever were. We firmly believe that never-ending innovation and 30 years of experience accumulation are the core of hyh now and in the future, as well as the elements of the everlasting brand. Let MADE IN CHINA become a proud Chinese evergreen manufacturing!GUANGDONG HYH HARDWARE INDUSTRIAL CO., LTDGUANGDONG HYH HARDWARE INDUSTRIAL CO., LTDGUANGDONG HYH HARDWARE INDUSTRIAL CO., LTDGUANGDONG HYH HARDWARE INDUSTRIAL CO., LTDGU
About us
hyh since 1992, established by Mr. Huang Yunhui with the vision of continuous innovation and the highest quality.
From a small hardware shop in Guangzhou to a 20000 square meter manufacturing center in Foshan, we have gained more than 30 patent certificates. We cover the range of door handle, cabinet handle, and hardware accessories, and cooperate our own brand & OEM in USA, Pakistan, Bangladesh, Middle East, Africa and etc.
hyh is set up in 1992, one of the pioneers in the hardware business 30 years of experience is not a halo, but a test of the original intention and a proof of quality insistence that as we ever were. We firmly believe that never-ending innovation and 30 years of experience accumulation are the core of hyh now and in the future, as well as the elements of the everlasting brand.
Let MADE IN CHINA become a proud Chinese evergreen manufacturing!
OUR TEAM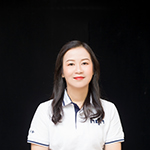 Position
sales consultant
E-Mail
WhatsApp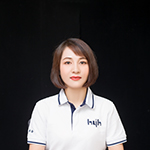 Position
sales consultant
E-Mail
WhatsApp